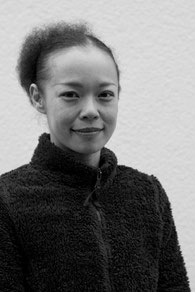 Fa-Hsuan Chen (Dance: What About Orfeo?, No Body But Me, Biografia del Corpo II, Ghost Trio – B, Vis Motrix, Dream City, Ex-Situ / Costume design) born in 1976 in Tainan (Taiwan). After completing her studies at the Tainan Women's College of Arts &Technology, Fa-Hsuan Chen continued her dance training from 2001 to 2004 at the Folkwang University in Essen. Since then, she has danced for Morgan Nardi/Ludica (Düsseldorf), Double C (Wuppertal), DIN A13/Gerda König (Cologne) and Irina Lorez (Switzerland), among others. From 2004 to 2012 she worked with the Ben J. Riepe Compagnie (Düsseldorf) and had engagements at the Deutsche Oper am Rhein (Düsseldorf/Duisburg) as well as Angie Hiesl (Cologne).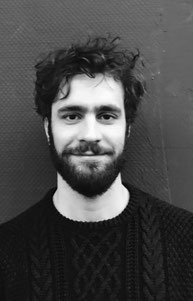 András Déri (Dance, Research: Momentum, No Body But Me, Ghost Trio – B) born in Debrecen, Hungary in 1989 and have been practicing various forms of urban dances since his early childhood. He studied at the Duncan Centre in Prague, at Rotterdam Dance Academy and graduated at the Performing Arts Research and Training Studios (P.A.R.T.S.) in 2014 in Brussels. He worked with artists such as: Peter Hastik (CZ), Gizem Bilgen (TU), Jerome Mayer (FR/NL), Nico Sturn (B), David Zambrano (B/NL), David Hernandez (B/USA), Thomas Hauert (B/CH), Davis Freeman (B/USA), Mia Lawrence (B/USA), Jan Jakubal (CZ), Matej Kejzar (SLO), Daniel Linehan (B/USA) Taha Akram Khan Gauri (UK), Alessia Gatta (IT) etc.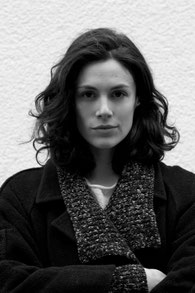 Martina De Dominicis (Dance: No Body But Me, Biografia del Corpo II, Ghost Trio – B, Vis Motrix, Dream City, Ex-Situ) born in Pescara, started in early age training ballet technique in Pescara and later in Rome. In 2008 Has joined the Junior Balletto di Toscana Company ( Florence, Italy), for professional dance education and as dancer of the ensemble. From 2010 she started collaborating for Balletto di Milano, touring neoclassical pieces in Italy, Germany, Spain, Switzerland and Russia.
Then she danced as soloist for two seasons in the Oper Graz Tanzcompagnie, where in 2014 she choreographed a short piece ("Next?") for the company, and later was invited to join the new dance company of Stadttheater Pforzheim. Among other choreographers she worked with James Cousins, Tillman O' Donnell, Darrel Toulon, Mauro Bigonzetti, Guido Sarli, Katrin Hall. From  2016 she started collaborating with CocoonDance, Ultimately she is busy in creating her own work and in leading a physical coaching for MAA Kulturverein In Vienna.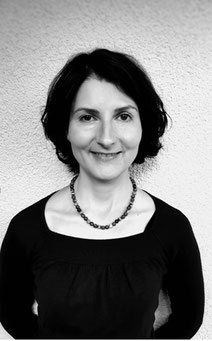 Daniela Ebert (Artistic Management), studied psychology, art history, theater and dance in Trier and Minneapolis, USA. During her time in Trier she was member of the artistic and managing team of the company Théâtre Tête à Tête at Tuchfabrik Trier. In 2002 she moved to Weimar for postgraduate studies of arts management. There, she soon started working at the German National Theater, where in collaboration with curator Francesca Spinazzi she organized the international dance programme. 2006 she became project manager at Kunstfest Weimar
under the direction of Nike Wagner. In this function she realized primarily the performative programme and developed the format TanzMedienAkademie Weimar. In 2014, along with Nike Wagner, she changed to Bonn where she is responsible for the interdisciplinary programme at Beethovenfest Bonn. Resulting out of a coproduction with CocoonDance she also started working as artistic manager for the company in 2018.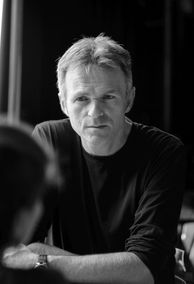 Rainald Endraß (Dramaturgy), born in Schwäbisch Gmünd, studied German, Philosophy, Sociology and Theatre Sciences in Frankfurt. During this period, he gained experience in the fields of dramaturgy and direction, being assistant at the Schauspiel Frankfurt. Following several projects of the independent scene and after guest engagements at the Städtische Bühnen Freiburg, he was responsible for dramaturgy, and PR at the Choreographisches Theater since 1991. Together with Pavel Mikuláštik and his ensemble he changed from Freiburg to the Theater der Bundesstadt Bonn in 1997, where he also worked in the fields of drama and opera. He was also curator of several dance festivals in Bonn. In 2000 he founded the project CocoonDance together with Rafaële Giovanola for the production 'Jigaboo – Fight for Your Right to Be White', invited to the off festival in Avignon.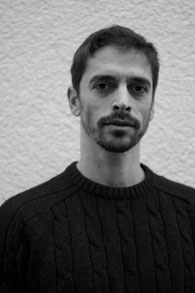 Álvaro Esteban López (Dance: Pieces of me, What About Orfeo?, Momentum, No Body But Me, Ghost Trio - A/B, Dream City, Ex-Situ) originally from Madrid.Since I was a kid I felt always attracted by the human body and the way it moves. The way it makes visible our own vital energy and emotions. This interest drove me to study: 1. Bachelor in Sciences of Sports and Physical Activities. Universidad Politécnica de Madrid. 2. Diploma in Therapeutic and Sports Massage. 3. At the age of 23 I started to study contemporary dance at Royal Conservatory of Professional Dance Mariemma, in Madrid, finishing in 2006.
Since 2006 I´m developing my carrer as a dance performer and teacher having work with several companies and choreographers as a freelance artist. Nowadays I´m working together with Cocoondance Company (Bonn) and Daniel Abreu Company (Madrid) as well as developing personal projects internationally prized and toured; 1. "Entomo" ÁlvaroEsteban&ElíasAguirre collaboration. 2. "Cualquier mañana" LauraAris&Álvaro Esteban collaboration.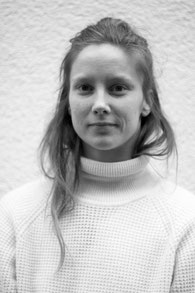 Tanja Marín Friðjónsdóttir (Dance: What About Orfeo?, Vis Motrix) graduated from the ArtEZ Institute of the Arts in the Netherlands in 2005. After finishing school she worked between Europe and her native Iceland before finding herself in Brussels where she's currently based.
Since 2009, she has worked extensively with choreographer Wim Vandekeybus and his company Ultima Vez, along with several other choreographers in Europe and Iceland, most notably Julio Iglesias Ungo (CU/DE), Rafaële Giovanola/CocoonDance (CH/DE), Jens Van Daele (BE/NL) and Roberto Olivan/Enclave (ES).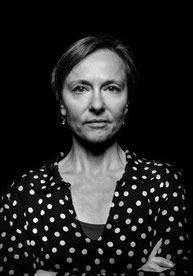 Rafaële Giovanola (Choreography/ direction) Swiss, born in Baltimore, USA. She studied at Marika Besobrasova in Monte Carlo. Following her first engagement as a soloist in Turin. After one season in Turin, Rafaële Giovanola was engaged by Egon Madsen for the Frankfurt Ballet. There, she danced the classical repertoire and co-operated with several modern choreographers like Jiri Kylian, Uwe Scholz and William Forsythe, the Frankfurt Ballet choreographer. Under his direction she stayed with the Frankfurt Ballet for eight years, being involved in all important productions. During her engagement in Frankfurt she met the guest-choreographers Daniel Larrieu, Stephen Petronio and Christoph Nel. Since 1990, when the Choreographisches Theater was founded, Rafaële Giovanola is a member of Pavel Mikuláštik's company. In 1995 Rafaële Giovanola was mentioned in the annual poll of critics of "ballett international/tanz aktuell" in the category "exceptional dancing personalities". Since March 2000 grounded together with Rainald Endraß the Freelance Group CocoonDance. Rafaële Giovanola has been teaching for different Compagnies in the Oper Bonn at the Städtischen Bühnen Freiburg in Breisgau, the tanzhaus NRW in Düsseldorf, the Brotfabrik Bonn, the Theater in St. Gallen (CH), at the Staatstheater Nürnberg and for the Ewgenij Panfilow Company in Perm, Russia.
Boris Kahnert studied Theatre, Philosophy and German Literature in Bochum and Berlin and gained an MA in Advanced Theatre Practice in London. He worked extensively as a lighting designer and also as scenographer. He has designed lights for Opera, Theatre, Dance, Music and Circus and is a regular Collaborator for various companies, festivals and theatres including Apocryphal Theatre, Bill Aitchison Company, Bonn Opera, Constanza Macras/dorky park, Futur3, HAU1, Rouge28 Theatre, Ruhrtriennale, Schaubühne Berlin, Tanz im August.  www.boriskahnert.com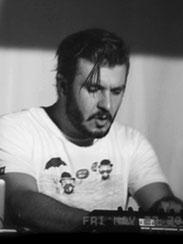 Franco Mento (Music, DJing) first started experimenting on the turntables at the tender age of 13. In 1998 he founded the collective "Tribal Zone – Electronik Swiss Kolletif". In the beginning of 1999 he brought out his first maxi on vinyl on his own label "Tribal Zone" and made his first live performance. From 2000 -2004 Franco performed at numerous festivals and clubs throughout Switzerland. During this time he created music for three short films, brought out two new Cds for his own label and started collaborating in the studio with artists such as; Vincent Zanetti, Fabrice Lig, Pascal Rinaldi, the girls from La BlablaTek & Phil Parnell. In 2006 he founded Printemps Digital, the collective and record shop in his home town. Solo on stage, Franco Mento improvises his live act using everyday objects for direct sound sampling as well as organic sounds and binds them with powerful, broken, upbeat rhythms, deep pulsating baselines and clicks 'n cuts, which result in an uncommon, yet groovy style. He has many projects cooking and plays live and improvises with many acclaimed artists such as Yannick Barman (with whom he formed the Live act F::R::Y::K), Vincent Zanetti, Jean Phillipe Zwahlen, Yves Messy, Laurent Bruttin, Cyril Regamey, Laurent Waeber, KiKu, Eugène Kovax, Malcolm Braf just to name a few. He has toured countries such as France, Belgium, Poland, China, Africa, Kazakhstan, and Kyrghistan.  www.francomento.net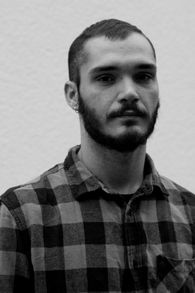 Daniel Morales (Dance: Momentum, Ghost Trio – A/B) born in Gran Canaria formed in Urban Dances since 2002. Director of Hip Hop Championship of the Canary Islands, JUST FUNK (2007-2013) and member of some educational projects such as ACROSS HIPHOP LPGC led by Natalia Medina. Member of Tenerife Danza Lab (TDL) since 2013, Laboratory of Contemporary Dance that resides in the Auditorio de Tenerife Adán Martin. Currently his work is based on the search for new languages of movement using urban and contemporary dances for it. Since 2015 he directs an emerging dance company, Cía. Daniel Morales. In 2015 he was Finalist in the Contest solos International Contemporary Dance Festival of the Canary Islands, MASDANZA and in the Contest of Scenic Creation Urban Dance HOP FESTIVAL, Barcelona with which it has obtained the granting artistic residencies in the Mercat de les Flors - El Graner and the Choreographic Centre of La Gomera. In 2016 he was finalist Choreography Contest in the district of Tetuan, Madrid and got the special Jury Mention "dancer highlight" with which it has obtained the granting artistic residency in "nunART Guinardó").  www.dancefromspain.feced.org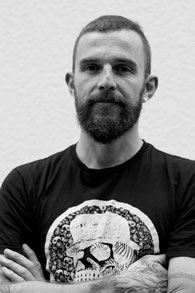 Werner Nigg (Dance: What About Orfeo?, Momentum, No Body But Me, Ghost Trio – A/B, Dream City, Ex-Situ), born in Canton of Grisons (Switzerland) has a farmer education. Later he studied Contemporary Dance at the ZTTS (ZürichTanzTheaterSchule/ TANZWERK101) in Zurich and completedwith a Bachelor Degree in Dance Performance at the University for the Arts Rotterdam (Codarts) supported by a grant from the Pierino Ambrosoli Foundation. Since 2003 he has worked with several Compagnies in the Netherlands, Belgium, France, Luxembourg and Austria like Daphne Verhelst (Antwerpen), Willi Dorner (Vienna), Cie Ah mon amour (Brussels), Jean G. Weis (Luxembourg), Ryckewaert & Verhelst (Antwerpen), Mancopy (Aarhus), CieThor (Brussels) and also in various operas with Laurent Pelly, Robert Lepage und Stijn Cellis. He also participated in a lot of workshops and master classes in different genres for example in SiWiC (Zurich) under the artistic direction of Nigel Charnock. Since 2002 Werner Nigg choreographed own pieces in The Netherlands, Germany and Italy.
Jörg Ritzenhoff (Music, Live-Electronic), born in Düsseldorf, studied classical composition with Prof. Ingo Schmidt at the College for Music in Wuppertal. The composer of electric-acoustic music lives in Cologne and has developed music and performance projects in association with the Bundeskunsthalle and the Theatre Company of Bonn, the cultural capital of Europe Weimar, the Westdeutschen Rundfunk and the Deutschlandfunk Berlin (German public radio programmes). The Cologne Theater Company (Kölner Schauspielhaus) commissioned him for several projects among others, music for "The Tempest" directed by Karin Beier. Continuing cooperations in association with choreographers like Rafaele Giovanola (CocoonDance, Bonn), Barbara Fuchs (Cologne Dance Theater Prize winner), Morgan Nardi und Naoko Tanaka (tanzhaus nrw, Düsseldorf/Grand Théatre de la Ville, Luxembourg), Gudrun Lange (fft düsseldorf), LaborGras (Berlin) oder Helge Letonja (steptext dance project, Bremen) mark his work in dance.
Neele Renzland (Administration) studied Cultural Management and graduated from Heilbronn University, Künzelsau in 2016. During and after her studies she worked in the field of project management, public relations and accounting for several institutions in the dance field e.g. Joint Adventures – Tanzwerkstatt Europa (Munich), Dachverband Tanz Deutschland (Berlin) and Theater im Ballsaal (Bonn). Her experience in theory of dancshe expanden by doing a Master's degree in Dance Science at Centre for Contemporary Dance - University for Music and Dance Cologne.
Leonardo Rodrigues (Choreographic Assistance, co-direction Junior Company) is a performing artist, choreographer, and dance educator born in Salvador da Bahia, Brazil. Living in a town with a mystical history and lore inspired his way of looking at art. He was educated in computer programming and classical ballet through the RAD method. Recently, he received his MA degree in contemporary dance education at the Frankfurt University of Music and Performing Arts. His Final Study Project was a dissertation seeking to inquire how labour market changes affect programs in higher dance education in Germany.
Leonardo started his international and professional career with the theatre company, BTCA (Balé Teatro Castro Alves). He had engagements with diverse city theatres around Germany, Asia, the Middle East, and South America (Brazil), working and performing pieces by Horta, Stijn Celis, André Gingras, Jorma Elo, Lionel Roche, Jorge Silva, and Luiz Arrieta. Between 2004 and 2008 he worked under the direction of Daniela Kurz, which stoked his interest in the fusion of dance theatre and politics. He also created pieces for the Staatstheater Nürnberg, for the Neues Museum Nürnberg, and several dance festivals in Brazil. He collaborated with the choreographer, Helge Lentoja, for the Steptext Bremen, and, Sergiu Matis, Daniela Kurz, Yoshi Oida.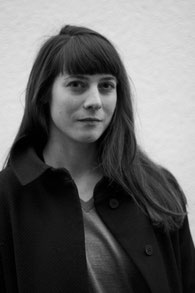 Susanne Schneider (Dance: What About Orfeo?, Nobody but me, Ghost Trio – B, Vis Motrix), born in Munich, started her dance education in contemporary dance at "Varium" in Barcelona. After one year of cultural and educational studies she decided to study dance and dance dissemination at the University of Music and Dance/Center for Contemporary Dance in Cologne where she graduated from in 2014. Since 2013 she collaborated as a freelance dancer with the CocoonDance company, as well with Overhead Project and Özlem Alkis. In April 2018 she joined the MA CoDE program at HfMDK Frankfurt. As a disseminator/teacher she is giving training for professional dancers and is co-organizing the Freaky Professional Training at the "Ehrenfeldstudios" in Cologne.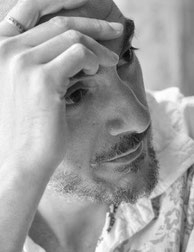 Roberto Fratini Serafide (Outside eye), works as a dramaturge and writer in contemporary dance and physical theatre. Since 2000, he has worked with Cie Caterina Sagna, Cie. Philippe Saire, Inesperada-Germana Civera, Roger Bernat-General Electrica, Taiat Dansa, Lanonima Imperial, Societas Raffaello Sanzio and others. At present, he works as a lecturer in dance theory, dance history and dance dramaturgy for the Institut del Teatre and Conservatori Superior de Dansa in Barcelona, where he also directs the Theory Department. Since 2009, he has superintended the "Dramaturgie chorégraphique" project supported by the SSDA. He has organised conferences and master classes in universities and theatres throughout France, Spain, Italy, Switzerland and Germany. He has written articles and essays about dance theory and dramaturgy. His book,  "A Contracuento. La danza y las derivas del narrar" was published in 2012.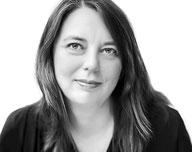 Mechtild Tellmann (Management), studied history and geography at the University of Cologne. She gained her first cultural experience at the Senftöpfchen Theater, Cologne. After her first state examination, she was employed by the WDR in public relations and as freelance assistant at various production companies and directors. 1999 she graduated in cultural management studies at the VWA Cologne. From 1998 to 2007 she was the event and production manager at the Terbrüggen show production. Simultaneously, she worked as freelance artist management in cabaret, comedy and music. 
In 2008 she founded her own agency for cultural management with a focus on artist management, press and public relations work and production conception/management for contemporary dance and experimental theatre, as well as congresses and events (e.g. "Flausen Kongress 2017 & 2019" on behalf of the FWT, "Rethinking Funding Practices in Dance. What do artists really need?" at the international dance fair nrw 2016 and 2018 on behalf of the Kunststiftung NRW, etc.). In 2010 she founded tanz.tausch - tanz und performance festival/netzwerk. Since 2010 also artistic and organisational director of the Cologne festival together with Alexandra Schmidt. She is co-founder and board member of the Förderverein tanzKoeln e.v. and since 2012 an active member of "InfoPlus KulturproduzentInnen", a working network of the Dachverband Tanz. In 2013 and 2014 she was guest lecturer at CIAM Cologne (Center for international arts Management) and in 2017 at SpoHo, Cologne (MA tanzkultur V.I.E.W.).  Together with other cultural producers and small to medium-sized production houses such as the LOFFT - Theater Leipzig, she has been concentrating since 2014 on building European networks that create exchange and presentation formats for "mid-career" artists.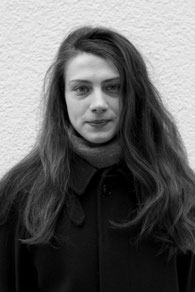 Marie Viennot (Dance: Ghost Trio B, Vis Motrix)
was born in France. She studied at the National Conservatory of Music and Dance in Lyon. After graduating in 2013, she dances for differents choreographers in Europe, such as Yan Raballand (Cie Contrepoint), Nicolas Hubert (Cie Epiderme), Yvann Alexandre, with David Hernandez (DH +), with Rafaele Giovanola and Rainald Endrass (Cie Cocoon Dance), with Corinne Rochet and Nicholas Pettit (Cie Utilité public). In addition, she creates links with the world of visual arts by participating in the works of Christian Bakalov, Gareth Moore and Pier Paolo Calzolari.